Biking
Femundsmarka offers exciting wilderness experiences throughout the year. Combine your hiking trip with biking! In summer time, the area around the lake has many trails and small roads perfect for biking. The roads in the region around Østerdalen and Femunden has little traffic and the landscape consists of gentle hills with easy climbs.
​
Whether you are looking for shorter, easy trips or are travelling with a group of friends looking for longer adventures, the area offers something for all.
Along Lake Femund, there are several historic sites reminding us about the mining history of the Røros region. At Femundshytten, you can see ruins from 30 smelting ovens, big slag heaps and the remains of houses that stood there during the ore melting activity that took place here from 1744 until 1822. ​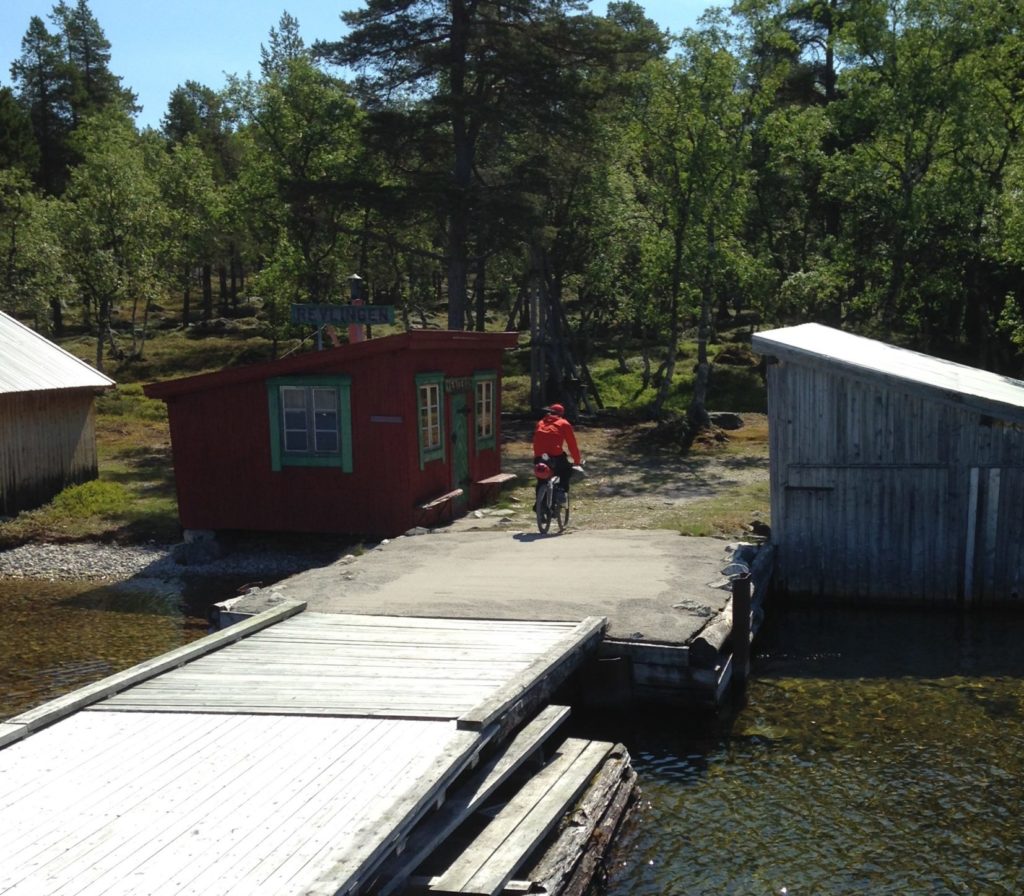 By bike around the lake Femunden
Start in Røros and take your bike out to Langen* before cycling to Synnervika. In Synnervika, jump on board the M/S Fæmund II and get off at Femundshytten*. From Femundshytten continue by bike to Jonasvollen*. There you have the option to either continue by bike to Sømådalen* or take the M/S Fæmund II across the lake to Revlingen east of the lake. In Revlingen you can access Femundsmarka National Park
If you decide to go to Sømådalen, you can continue south passing lake Isteren ending up in the very southern end of lake Femund. From there, you can continue your bicycle trip up to Elgå* passing Sorken along the way. In this area you are very likely to pass by reindeer.
​From Elgå, you can go by bike to Revlingen. From there you can send your bike with M/S Fæmund II to Haugen and take the opportunity to take a hike in Femundmarka National Park by walking from Revlingen to Haugen. From Haugen you can take the boat to Synnervika and ride your bike back to Røros.​ ​
*= accommodation.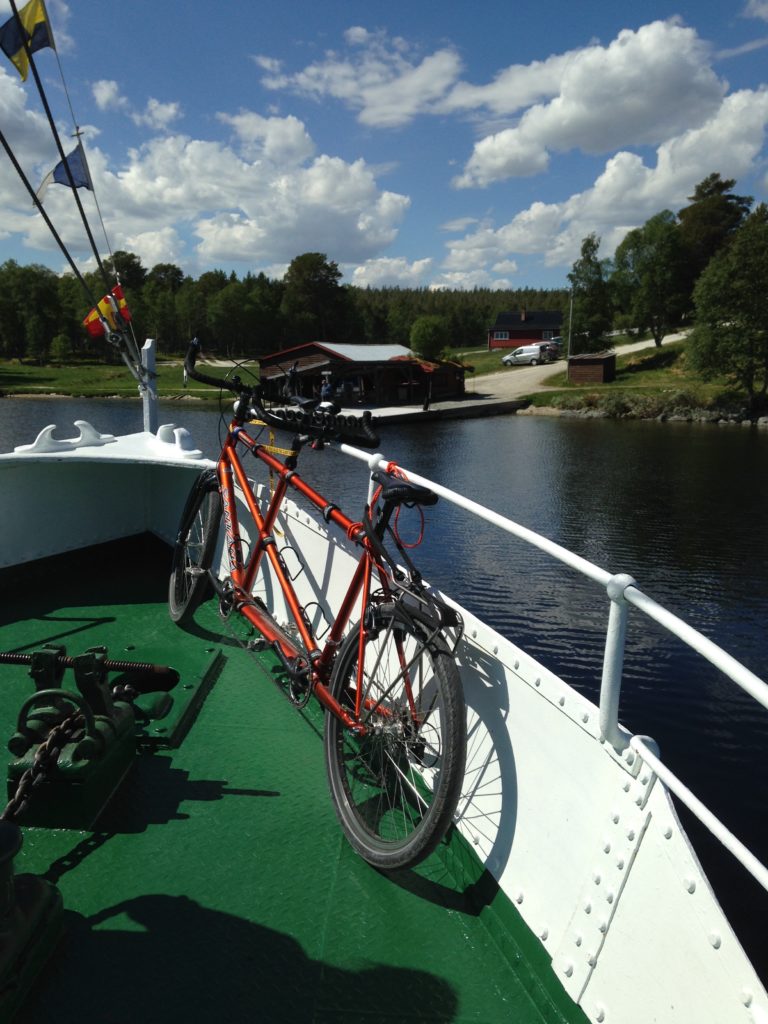 From Røros – Femunden – Femundshytten/Jonasvollen – Tufsingdalen – Røros
From Røros town centre, this bicycle adventure takes you along Hådalsveien out to Synnervika. This is asphalt road and gives you an easy start.
From Synnervika, jump on board M/S Fæmund II and take the boat to Femundshytten* or Jonasvollen*. Both places offer accommodation if you would like to stay the night.
From Femundshytten or Jonasvollen, continue towards Tufsingdalen and Grådalen before ending back in Røros
​
Level: medium
Length: 110 km
* = accommodation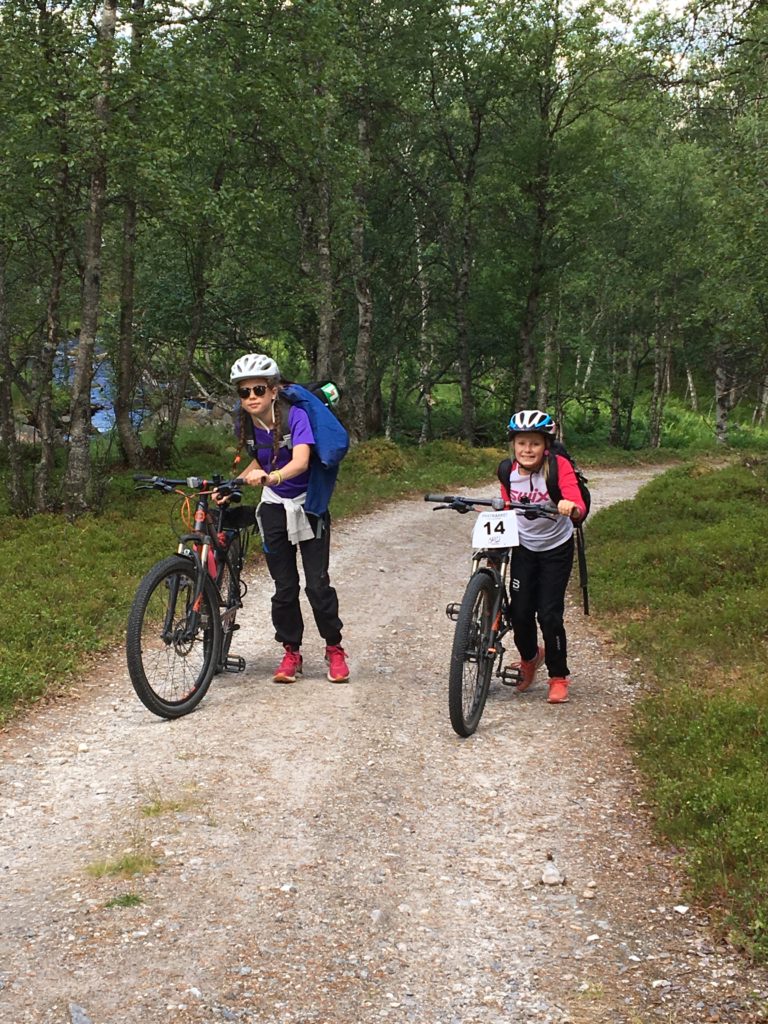 Family friendly bike ride to Svukuriset Tourist Hut in Femundsmarka National Park
This bike ride starts in Elgå and goes up to the open cabin Svukuriset *. This cabin is a former mountain farm which today functions as a tourist cabin with accommodation.
The trip suits the whole family – also including those in a bike trailer.

Start in Elgå and follow the road going north along the lake to Revlingen. Take a right at  Revlingen and start the climb up to the cabin. From Elgå to Svukuriset  you follow a dirt road for approx. 10 km. At the cabin they serve freshly made waffles!

We recommend you to stay a night or two at the cabin before returning. The cabin is a fantastic starting point for hikes in the great wilderness of Femundsmarka National Park. The terrain around the cabin is gentle and suitable for small or tired legs. The children can also find toys and games to play with at the cabin for both in- and outdoor use.
*=accommodation.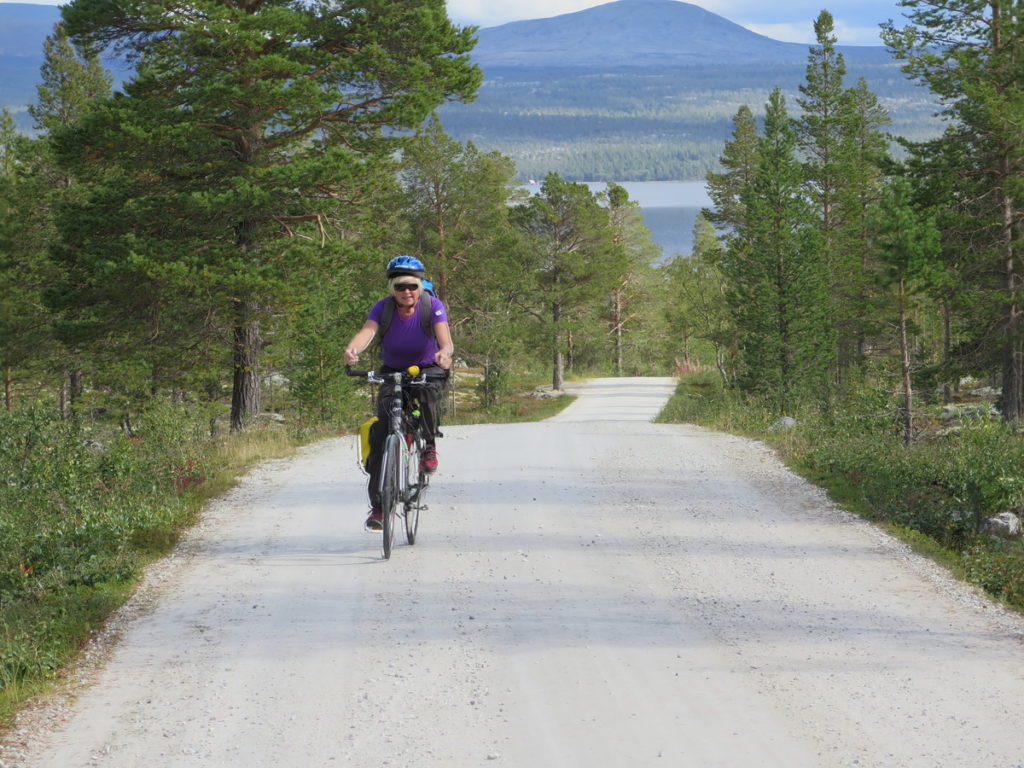 Around Femund lake
​This trip starts in Røros town centre, goes out to Femund and takes you on an expedition discovering the unique summer farms in the area around Vingelen mountain village, close to Forollhogna National Park.
​Start in Røros and take your bike through the idyllic Møllmanssdalen to Synnervika. Take M/S Fæmund II to Jonasvollen*. From Jonasvollen continue to Johnsgård* where you can stay the night.
​
The next day, continue to Hodalen and down to Tolga. Cross the rail way line and the river Glomma in Tolga and take a right in the intersection close to Malmplassen Guest house*. Turn left following the sign up to Vingelen. After about 1 km you meet an intersection with two signs, both saying Vingelen. We recommend that you take the road turning right.
​
Vingelen mountain village has one of the best preserved cultural landscapes in Norway. From Vingelen you can follow a dirt road going through beautiful mountain farming landscape to Dalsbygda. From Dalsbygda take Øvre Dalsbygdeveg and follow the sign to Galåen before ending up in Røros.
This is a longer trip taking you through a bit more challenging terrain.
*=accommodation.
Contact the local tourist office for more information and maps
Destinasjon Femund Engerdal: tel: 941 86 951 – post@femundengerdal.no
Destinasjon Røros: tel: 72 41 00 00 – post@rorosinfo.com