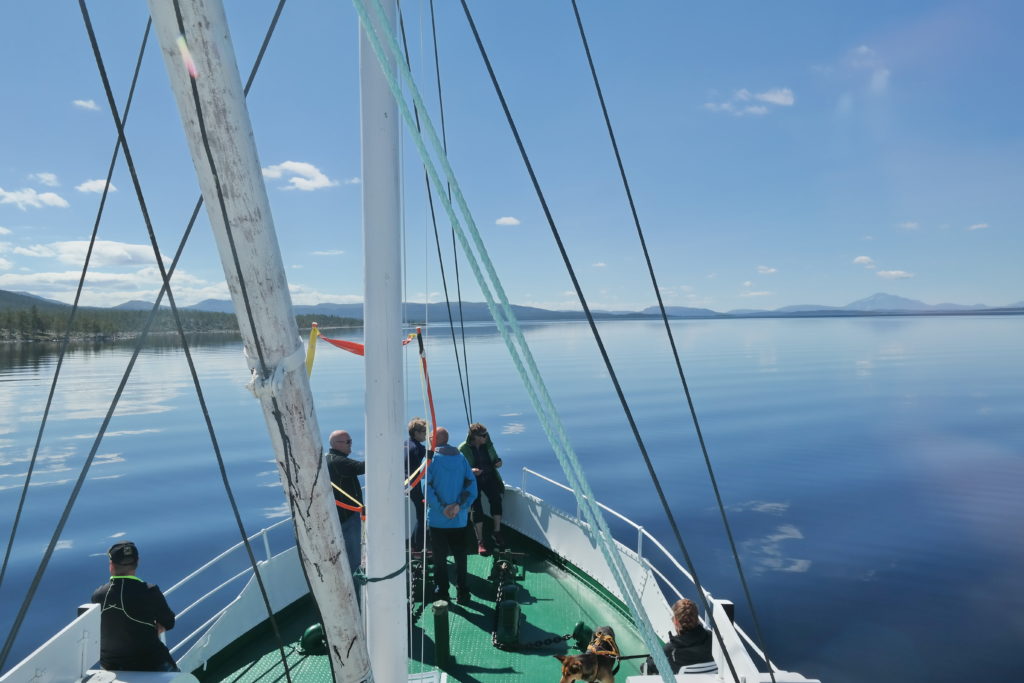 Welcome aboard!
The rugged nature in the areas around Femunden has attracted many nature lovers over the years. Also in the summer of 2022, Femund II will visit Norway's second largest natural lake and offer many exciting experiences for young and old.
Femund II departs from the quay in Synnervika every morning at 09.00. Here you will find car parking, and for those who travel by public transport, there is a bus from Røros station at 08.15. The boat makes many stops along the way and it is possible to take a walk waiting to return.
On board you will find a kiosk with local dishes, waffles, coffee, mineral water, beer and wine.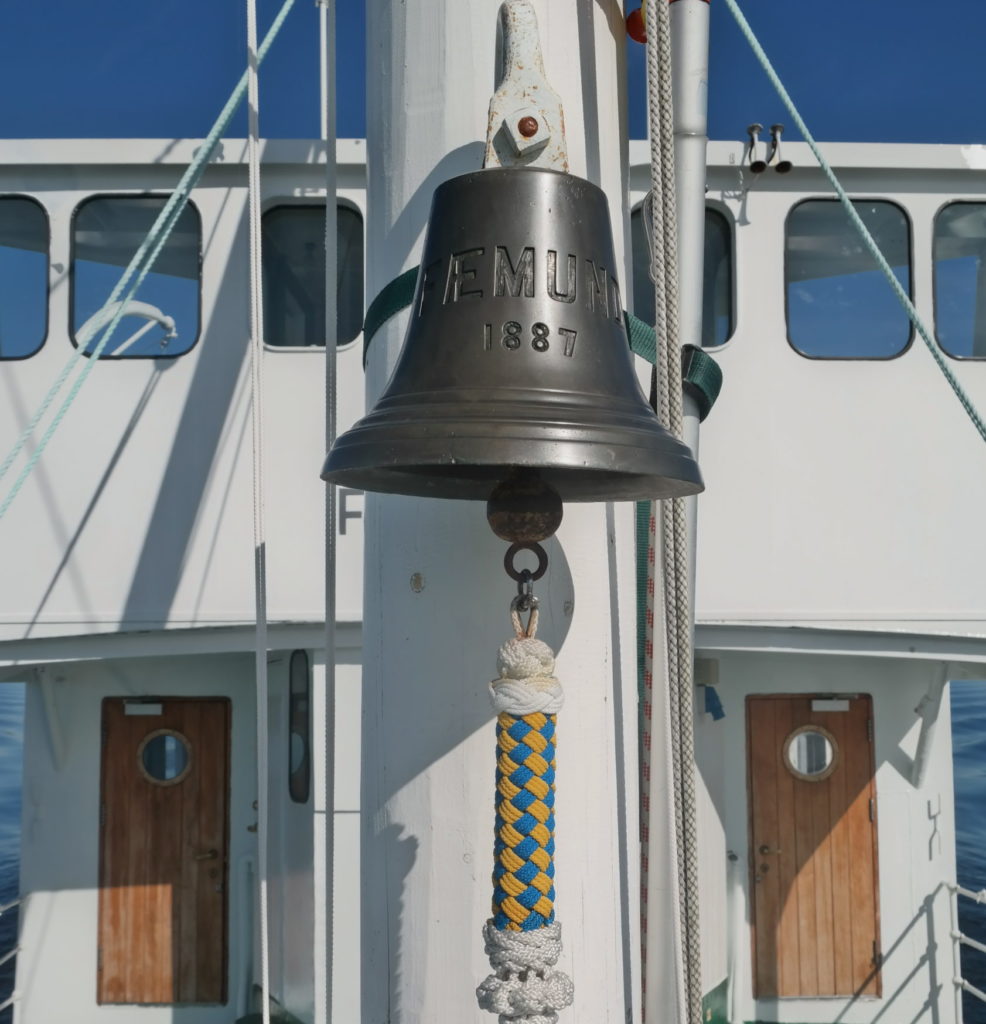 Lake Femunden
Lake Femunden is Norway's second-largest natural lake, covering an impressive 203 square kilometers over its 60 kilometers length.
The lake's elevation is 662 meters above sea level and is located along the Swedish border. The lake is a natural entry point to the popular Femundsmarka National Park.
Old pine trees and a myriad of fishing waters and creeks dominate the park. You can experience magnificent sceneries from the lake and enjoy many hikes in the area.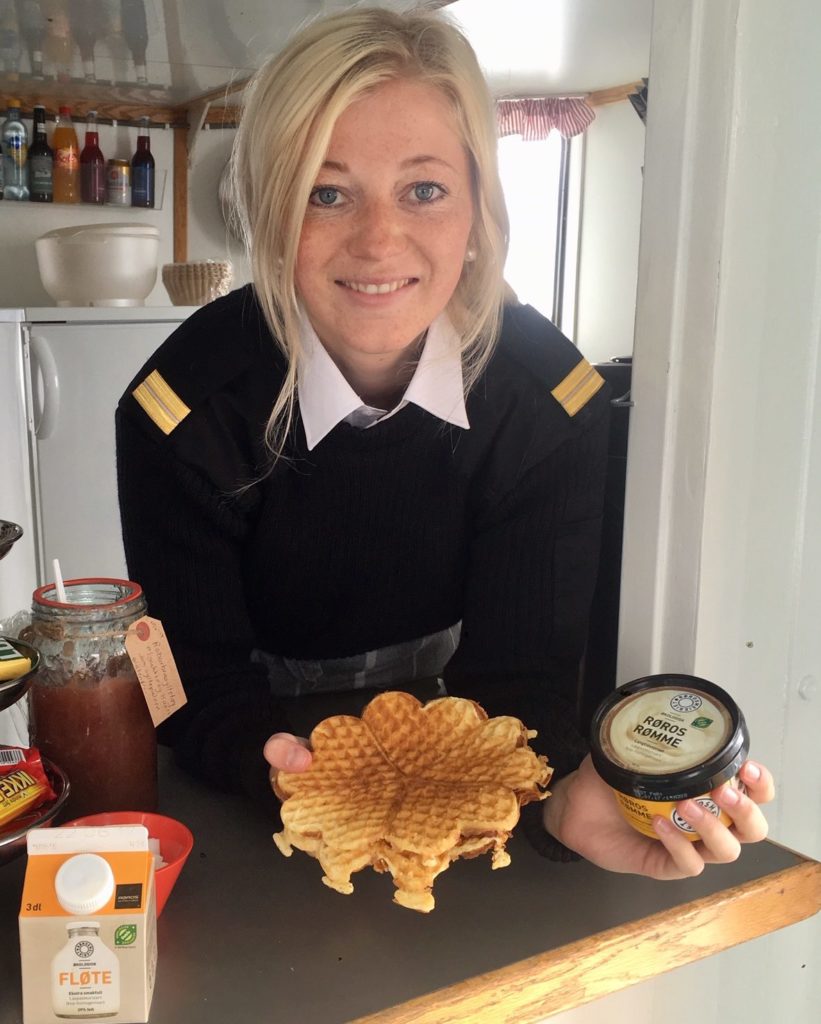 A taste of the mountain on board
We take pride in being able to serve you traditional food based on local ingredients on your trip along Femunden. The climate in the region means that the raw materials grow slowly and give a rich, completely unique taste. The taste that has made the Røros region one of the best in local food in Norway. On board you can enjoy some specialties.
On board you can also buy FEMUNDPLANKE, a tasty dish with a local touch.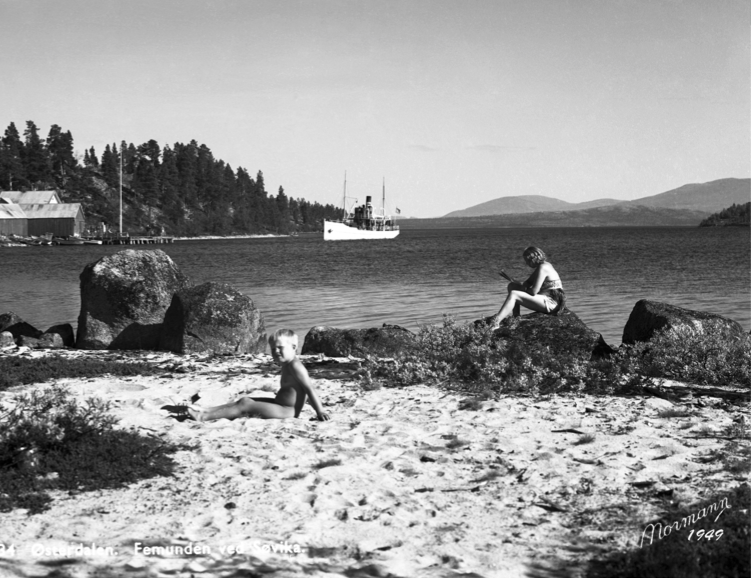 An old route
In 1886 a shipping company was established at Røros. Their first steamboat S/S Fæmund had her first trip on the lake in 1887.
​There has been regular boat traffic on Femund since then.
The first boat was a 60 feet long wooden vessel named "Fæmund". However , this was too small for the towing of timber, so in 1905 the new steel ship, 82 feet long was put on water, and named Fæmund II. Today – more than 100 years later, we have the same boat running – quite an elderly lady!