Timetable
The timetable for 2021 will be the same as 2020, only with changes regarding date. Updated timetable coming soon.
We reserve the right to cancel sailings due to weather conditions or for technical reasons.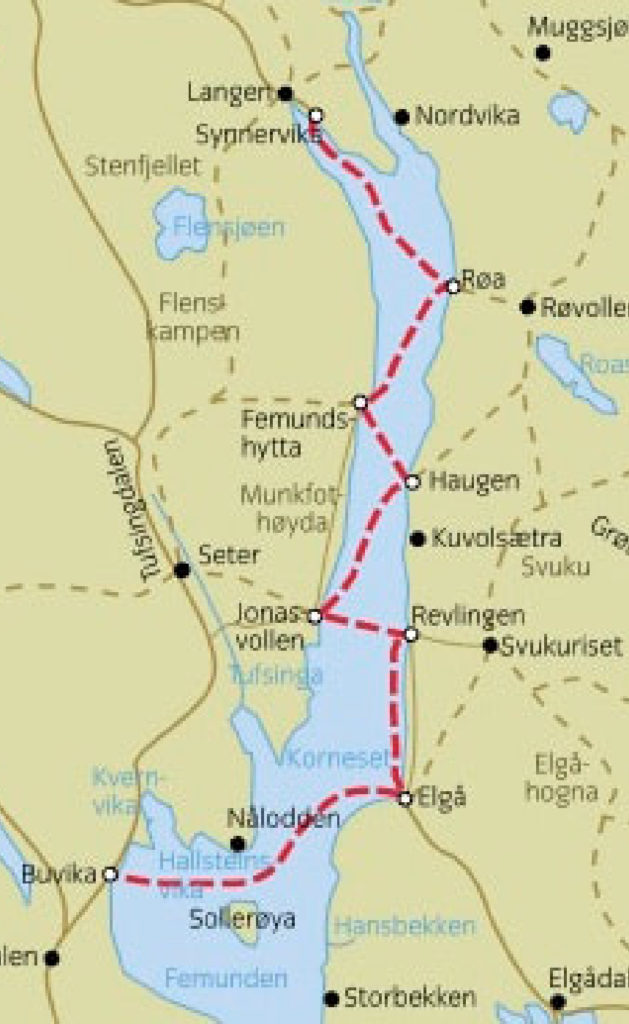 Ticket prices
Other pricing information
All prices are in NOK (Norwegian krone)
Daypass: 450,­-
Children under the age of 5 free / Children between 5 and 15 50% half price
Canoe: 280,­-
Bicycle: 60,­-
Dog: 50,­- (NB! Dogs are not allowed in the cabin)
Minicruise from Elgå (see timetables) 350,­-
Group discount: 10%. (Groups over 10 persons)
Charterprices 2020
4 000,– per. hour
2 200,– per. waiting hour
Minimum charter price is 1 hour rental
Corresponding bus
Timetable RØROS – SYNNERVIKA
ATBs bus route 540 corresponds to M/S Fæmund II on all summer departures. You will find more information HERE. See also below
Price one way for adults 40NOK and for children/salaries 20NOK.
Note that the bus only runs during the boat sailing season.
Timetable ELVERUM – ELGÅ/ENGERDAL
There is also a bus route from Elverum to Elgå/Engerdal and return.
To plan your trip, click HERE